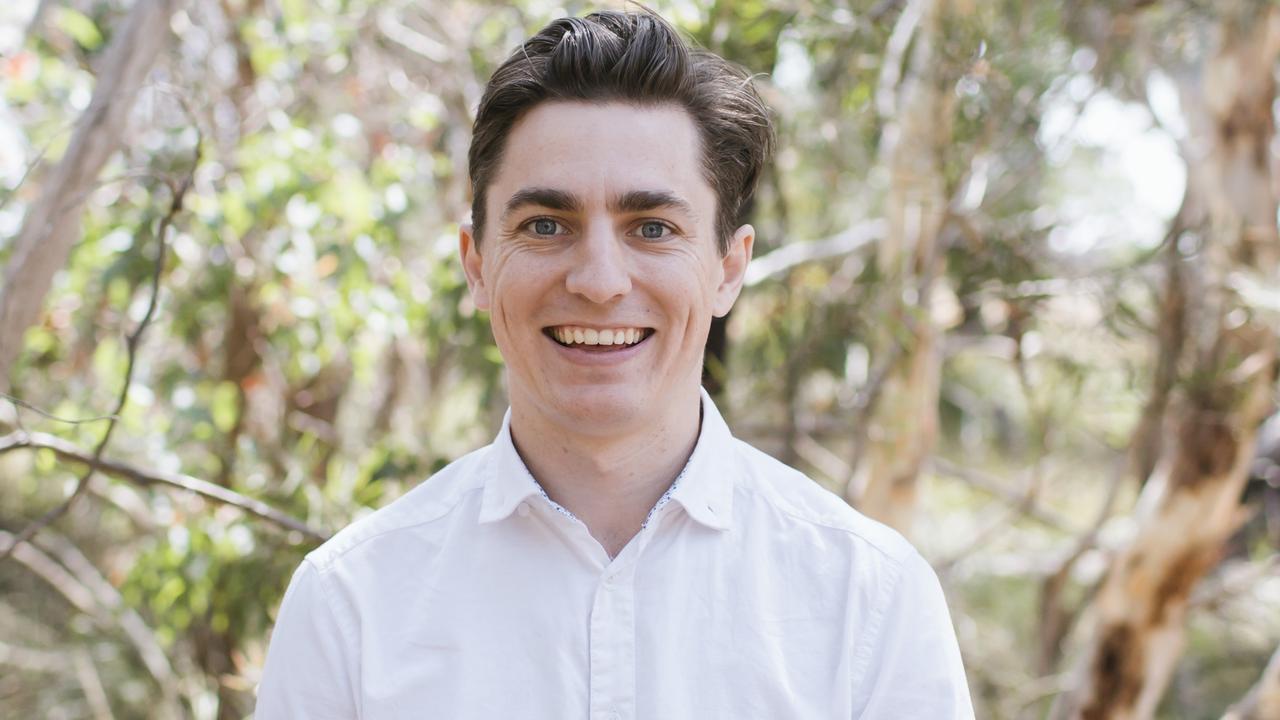 The Tasmanian man started his adventure in the bedroom of his shared home and now has a plan to expand it globally.
When Hayden Brass' father died suddenly – a month after launching his new business – he had to find the courage to carry on.
But the 29-year-old turned tragedy into a blossoming success with a multi-million dollar business called Zea.
It all started when he was just 13 years old working at his mum and dad's essential oil stall at the Launceston Saturday Markets.
There he discovered the little-known native Australian bush called Kunzea, which Brass says resembles eucalyptus or tea tree, and which Tassie locals would describe as "wonderful oil".
The buzz behind the plant is something that stuck with him, and in his twenties he decided to make products with Kunzea as the main ingredient, with the trees growing in northeast Tasmania and the Strait Islands of Bass, like Flinders Island.
Kunzea has exploded in popularity lately as it is considered a natural alternative to Voltaren pain cream and Deep Heat anti-inflammatory gels and creams.
The Tasmanian has used the plant to create his own pain cream, which sells for $34.95, as well as a muscle balm and essential oils.
The cream has been registered with Australia's medicines regulator, Therapeutic Goods Administration, and is listed for use against muscle pain, mild arthritis, sciatica and other anti-inflammatory uses.
But his father's shock death from heart problems was "the hardest part of the professional journey" when he started in 2016 from the bedroom of his shared home, Brass said.
"It was so early, just two or three months into it, so it was an interesting time because I had to have the courage to keep going," he told news.com.au.
"It was definitely a few months of doing what we could to get things done and stay afloat and stay engaged.
"That certainly made it difficult, but a blessing in a terrible time was that we could use some of his life insurance to fund the business, and that was his way of helping him grow and helping him. make it even more important to continue."
Brass said the plant offers a number of benefits and the company uses around five tonnes a year in its products.
"It doesn't have that burning or burning sensation when you put it on the skin, so a lot of people can use it with sensitive skin and not have a reaction," he said.
"We use natural active ingredients in the formulation and a lot of complementary ingredients…so we use coconut oil or macadamia oil to make it a good moisturizer, so it's an anti-aging moisturizer. -inflammatory that improves the body and the skin and it is a product with multiple uses."
In the past 12 months, the company has sold $3.2 million worth of products, a huge jump from the $70,000 it made in its first year of business.
The brand continues to innovate with products such as Zea Gourmet Kunzea Honey, one of the world's rarest organic honey varieties produced from the nectar of the Kunzea Ambigua flower.
There's also Zea Active's Sports Cooling Spray – Magzea, which he says is the first product of its kind to combine the natural goodness of Kunzea, peppermint and magnesium – all in one bottle.
But Brass believes Kunzea has the potential to be even bigger on the world stage, with
scientists use it in studies of pain management from sports injuries and motor neurone disease.
It has the ambitious goal of improving the quality of life of 10 million people by 2030.
Zea is part of the international organization 1% for the Planet, where 1% of annual sales are donated to environmental causes.
It also recently became a B corporation, which means it has been certified to meet high standards of social and environmental performance, as well as transparency and accountability, to balance profit and purpose.
"Carbon neutrality is one of the priorities this year, so it's an aspect and the people who use our products are part of that goal, whether it's for pain management or skin conditions or improving everyday life," Brass added.
Read related topics:
Australian small business