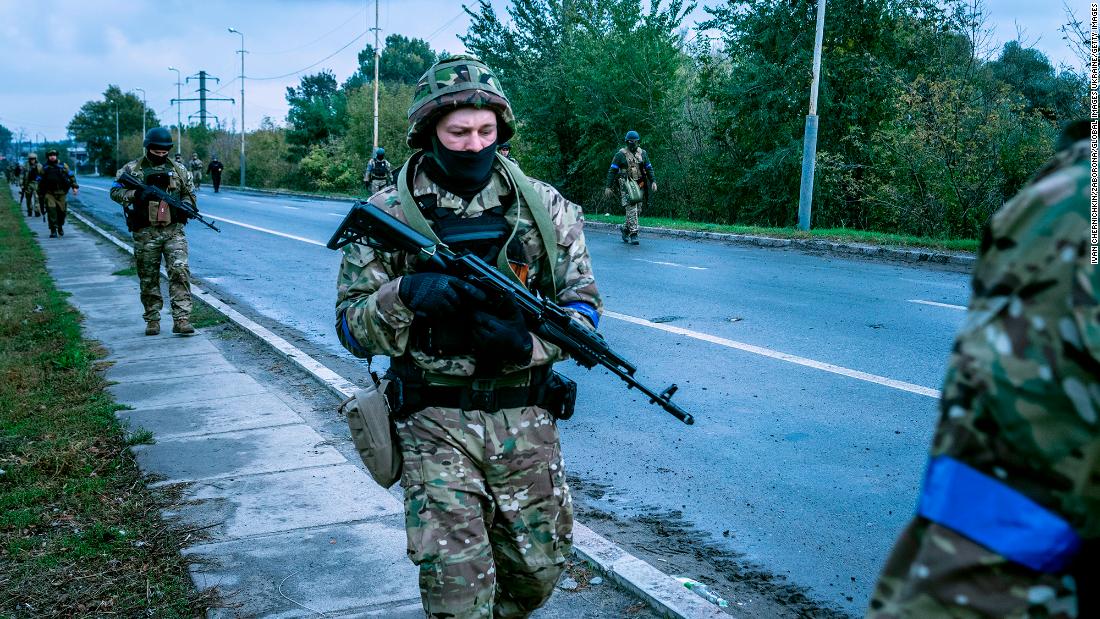 Serhiy Hayday, head of the military administration of the Luhansk region, confirmed that Ukrainian troops have returned to the eastern region of Luhansk and "will continue to advance in this direction".
CNN reported on Wednesday that Ukrainian units entered the village of Hrekivka in Lugansk.
"I saw soldiers already posted a photo of them standing on the background of the 'Hrekivka' sign, so it's no longer a secret – it's already released. And we continue to move in this direction", Hayday said on Telegram.
Hayday said he expected tough battles to come as Ukrainian forces pushed into Luhansk, now absorbed by Russia after President Vladimir Putin signed a decree declaring the region's annexation.
"After freeing Lyman [in Donetsk at the end of last month], as expected, the main battles take place in the direction of the Kreminna. The occupants draw their main strengths there. This is where the beginning of the deoccupation of Luhansk Oblast is located," Hayday said.
"The liberation of the Lugansk region will be more difficult than that of the Kharkiv region. All those Russian servicemen who fled from the Kharkiv region and Lyman ran in our direction, so the occupation forces increased in number," he added.
"There will be no element of surprise, as in the operation in the Kharkiv region. Now they have had time to prepare, to build fortifications, to entrench themselves deeper, to bring equipment, reserves. However, I believe in the armed forces of Ukraine and I think that the forces of the L/DPR [Luhansk and Donetsk People's Republics] won't be able to hold out the defense for long," he continued.
Learn more about the Ukrainian counter-offensive: Between April and June, the Ukrainian army was gradually driven out of the parts of the Luhansk region that it held. Several towns and villages in the region were largely destroyed during weeks of fierce fighting.
Analysts expect Russian forces and their allies to seek to defend new lines running north from Kreminna to Svatove.