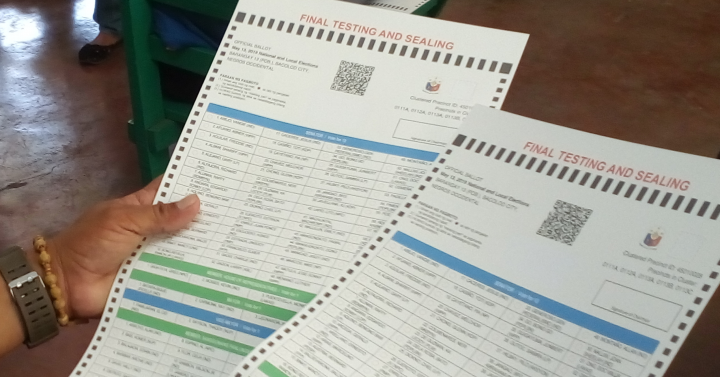 MANILA – The Consulate General of the Philippines in New York will send out ballots for overseas postal voting as soon as possible, Consul General Elmer Cato said Sunday.
In a statement, Cato said boxes containing election equipment and paraphernalia had just arrived at the FedEx facility in New Jersey while other packages left Alaska.
Barring unforeseen factors, the envoy said more packages would be delivered to the consulate by Monday.
"We can only send if we receive the ballots. We will send them as soon as we receive them," Cato said.
Meanwhile, he again defended the consulate after some members of the Filipino community said the delay in shipping election materials and "a general lack of timely information about the voting process" was turning into a form disenfranchisement of voters.
At least 64 Filipinos, in an open letter posted on Action Network, demanded the immediate release of electronic and printed voting materials, information about the voting process, and the creation of a helpline to help voters, a mechanism according to Cato already established as from the start of the registration process in 2020.
"We deplore the confrontational manner in which kababayan (compatriots) from groups such as the Malaya Movement, Bayan-USA and Migrante USA address the issue of the delays and their insinuations that the Philippine Consulate General in New York and the Consul General are involved in an alleged plot to disenfranchise voters," Caton said.
He added: "The misplaced feelings of kababayan(s) aligned with these groups do not reflect the sentiments of the Filipino community in the Northeastern United States. It also does not reflect the position of others kababayan(s) who endorse the same candidates they endorse.
Cato said concerned Filipinos should have contacted the consulate directly as it has a dedicated email account that actively responds to inquiries related to overseas voting ([email protected]).
He added that the consulate has discussed out-of-country voting in several virtual meetings over the past few months, including posting notices on its website and social media platforms.
"We discussed election-related issues online and during our face-to-face interactions with the Filipino community. On Monday at 7 p.m., we would be holding another public meeting with the Election Commission to explain the mail-in voting method with our kababayan(s) and, at the same time, answer their election-related questions," he said.
"This webinar aims to ensure that all votes cast will be counted as valid and none will be deemed invalid due to errors in the completion of the ballots. This is the antithesis of disenfranchisement because we continue to conduct activities that emphasize maximum participation and that all votes count," Cato added. (NAP)