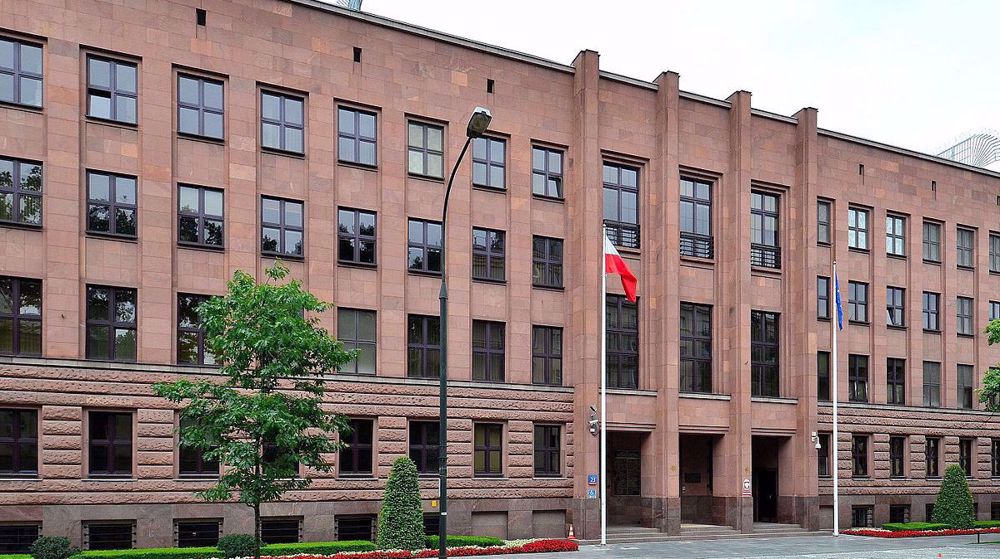 The Polish Foreign Ministry summoned Israeli Ambassador Yacov Livne for his statements regarding the security of Israeli student delegations in Poland.
Poland and the Israeli regime are at odds over Israel's insistence that its armed guards accompany groups of Israeli students on trips to visit Holocaust memorial sites in Poland. Despite Israeli insistence, Warsaw maintains that this is not a necessary step.
On Thursday, Livne said it was no longer possible for Israeli students to visit such monuments due to decisions taken by the Polish Foreign Ministry.
Commenting on Livne's remarks, Polish Deputy Foreign Minister Pawel Jablonski said via his Twitter account on Friday: "I regret that Ambassador @YacovLivne chose to communicate with @MSZ_RP [Polish Ministry of Foreign Affairs] through the media and public discourse – in addition to misleading the public as to why the trips aren't happening."
The FM MP added that "to clarify the situation, it [Livne] will be summoned to the Ministry of Foreign Affairs on Monday.
Jablonski stressed that his country was ready to welcome groups of Israeli students, but without armed protection.
In the summer of 2021, Jablonski said Warsaw was considering limiting Holocaust memorial trips that Israeli students take to his country.
"We are dealing with anti-Polish sentiment in Israel, and one of the reasons for that is the way Israeli youth are educated and brought up," he said in a radio interview. "This propaganda, based on hatred of Poland, seeps into the minds of young people from their earliest school age."
The Holocaust remains a very sensitive issue among Poles and has already sparked heated exchanges and diplomatic confrontations between Warsaw and the Tel Aviv regime.