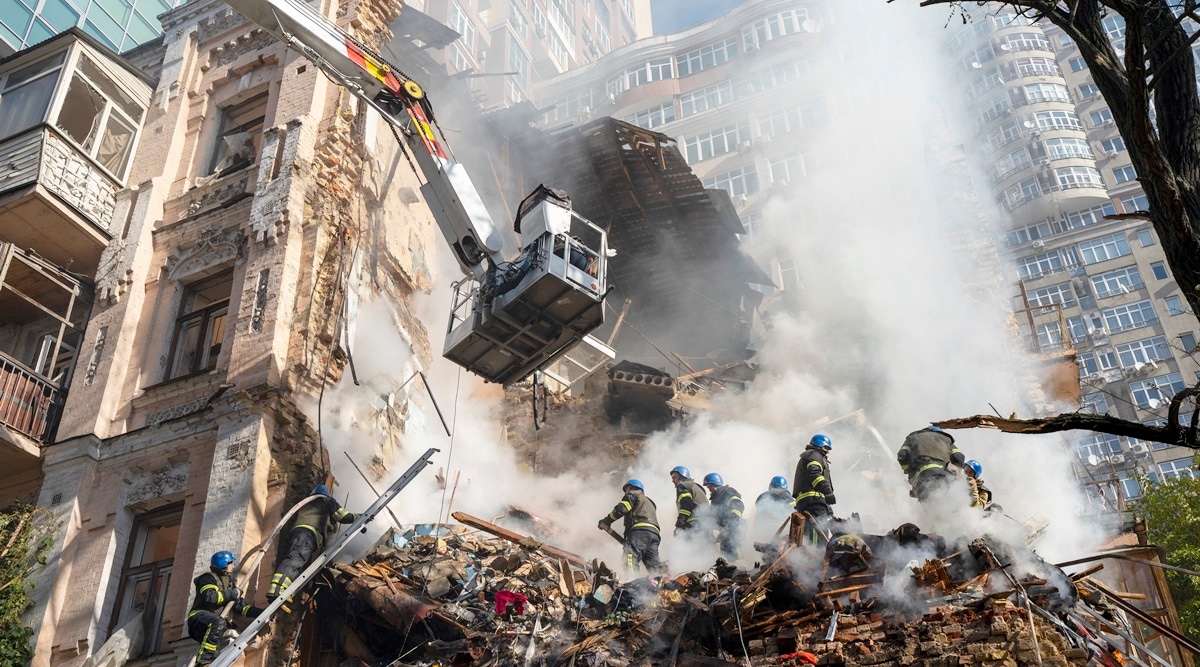 Where have all the men from Moscow gone?
Friday afternoons at the Chop-Chop Barbershop in central Moscow were busy, but at the start of a recent weekend, only one of four chairs was occupied.
Firefighters help a local woman evacuate a residential building destroyed by a Russian drone strike in Kyiv, Ukraine, October 17, 2022. (Reuters)
"We would usually be full at the moment, but about half of our customers have left," said the manager, a woman named Olya. Many customers – and half of the barbers as well – have fled Russia to avoid President Vladimir Putin's campaign to mobilize hundreds of thousands of men for Ukraine's waning military campaign.
Many men stayed away from the streets for fear of receiving a summons. As Olya came to work last Friday, she said, she saw authorities at each of the four subway station exits, checking documents. (Read more)
Ukraine set to sever diplomatic ties with Iran after drone attacks
Ukraine's foreign minister said on Tuesday he was submitting a proposal to President Volodymyr Zelenskyy to formally sever diplomatic ties with Tehran after a wave of Russian attacks using what Kyiv says are Iranian-made drones.
"Tehran bears full responsibility for the destruction of relations with Ukraine," Ukrainian Foreign Minister Dmytro Kuleba said.
Russia on Monday launched dozens of "kamikaze" drones at targets in Ukraine, striking energy infrastructure and killing four people in the capital of Kyiv.
Ukraine claims the attacks were carried out with Iranian-made Shahed-136 drones, although Tehran denies supplying the drones. Ukrainian Foreign Minister Dmytro Kuleba said Kyiv was certain they were Iranian and would be willing to share a "bag of evidence" with doubting European powers. (Read more)